~~~~~~~~~~~~~~~~~~~~~~
~~~~~~~~~~~~~~~~~~~~~~
Please call these radio stations
for requests if you want to hear
released songs by John Padovano
on the air. This is a partial listing:
~~~~~~~~~~~~~~~~~~~~~~~
UMFM, 101.5,
Winnipeg, Manitoba, CANADA
204-269-8636

CIUT RADIO TORONTO, Canada
416-946-7000


93.3 CFMU, Ontario Canada
"Freewheeling Folk"(Hamilton, Environs)
905-528-9888

Juice 107.6 FM, Liverpool, England
Studio: 0151 707 1070
80 FM, Cadiz SPAIN
"La Otra Musica"

WERS 88.9 FM, Boston MA
617-578-8890

BAY FM 100.3 FM, Brisbane, Australia

KRCL 90.9 FM, Salt Lake City, Utah
801-363-1818
WDCB 90.9 FM,
Glen Ellyn, ILLINOIS



WBAI, (New York),David Kenney's Everything Old Is New Again show Sunday nights
(9:00 PM)/

URY University of York, England Ph: (01904)
433840/

KCLC 89.1 FM, St. Charles Missourri
636 949-4949

WNMC, Traverse City, MI
231-995-1090

KDHX, St. louis, MO "Blue Highways"
314-664-3688

WDIY, Whitehall, PA
~~~~~~~~~~~~~~~~~~~

Brto Radio, (Holland) "Saloon''/
Radio Rucphen FM,(Netherlands)"Country Express"

WFUV, New York Dennis Elsas,City Folk, Ph: (718)365-9070/
WNYC AM820 Oscar Brand's Folksong Festival,
New York City//

WHRW, 90.5 FM , Binghamton New York (can also be picked up in northern and
central Pennsylvania) folk@whrw.org //

Radio Milo,(Belgium)103.1/

WFMU 91.1 FM New Jersey, Ph:(201)200-9368

WHTG, New Jersey/

WBJB, New Jersey Ph: 732-224-2492/

WERU, Maine,bluehill 89.9,bangor 102.9 Ph: (207)469-6600/
WOR, NY, Memory Lane/

KBCS, 91.3 WA Ph:(425)564-2424/

WKSU,Kent, Ohio/

KGLT-FM 91.9 in Bozeman, translators:89.5 in Livingston:98.1 in Helena (Montana)
Request Ph: (406)994-6483 "americana backroads" Rik James: host/producer Sat.
12PM-3PM/

Fenland Radio,/
(England)Perfect FM ;Manchester, Don Valley FM and Poacher FM in
Yorkshire,Gravity FM in Grantham/
RPEM-FM Costa Brava (Spain)/
Reading Radio FM, Vermont/
JRRI International,
Waterford (Ireland),
RP1 , Texas/

Birch Radio Rochdale (United Kingdom)/

CUR,Cambridge University Radio , medium wave AM, Ph:(01223) 569509, (United
Kingdom)/


Radio 101 FM, Logan, Ph:(07) 3358 5619, (Australia)
(sunday 4-6PM)/

Radio ISA,Isere, Savoie,Ain (France),Tel:04,76,32,89,89, "Country Skies" 8PM,
hosted by Michel Penard/

Radio Gold (Italy) Telefono:39-131-941111/

KTNA,Talkeetna, (Alaska) Ph: (907)733-1700/

KTUH FM,Honolulu,(Hawaii) 89. FM Hawai'i kai, 91.3 FM North Shore, Ph: 808
956-7261//

WCBN-FM 88.3, Ann Arbor (Michigan),
Ph: 734-763-3500/

KZSU 90.1 FM,Stanford, (CALIFORNIA)oakland,san francisco, fremont, gilroy. .
Ph:650-723-9010/

Radio ZUSA (Germany) 88.0, 99.5 , Sonntag 22bis 23uhr, Kuschelmusik
telefon: 0581/9054-0 Uelzen
04131/7813-26 Luneburg //

KVRX 91.7 FM, Austin, TEXAS
request Ph: 512-495- 5879 (KVRX)//

WDCB, (northeastern) ILLINOIS
Ph: 630-942-WDCB//

KSUT, COLORADO,
Durango, Pagos Springs, Cortez, Mancos, Bayfield, Dolores and Ignacio Colorado,
Farmington,Bloomfield, Aztec, Gallup (via KGLP0) NEW MEXICO,90.1,89.5 Durango La
Plata County, 105.3 Farmington, 91.3 Ignacio bayfield, 100.1 montezuma county,
91.9 dolores, 91.7 KGLP//

KUNI, IOWA , PH:319-273-6400,

KUNI fm91/KHKE 89.5 fm,
Cedar Falls, Waterloo, Cedar Rapids, Iowa City, translators to Dubuque 98.7 fm,
Des Moines 101.7 fm, Eldridge 102.1 fm, Quad Cities, Davenport/Battendotf Iowa,
Moline/Rock Island, ILLINOIS at 94.5 FM, KUNY 91.5 FM repeator station, KRNI
1010 AM//

KACV-FM, Amarillo TEXAS, Ph: 806-371-5222

WDET FM, Detroit MICHIGAN, PH: 313-577-4146
~ ~

KVMR, Neveda City, CA


~~~~~~~~~~~~~~~~~~~~~~~~~~~~~~~


photo at Long Branch, NJ, USA
photo at Monmouth Beach, NJ, USA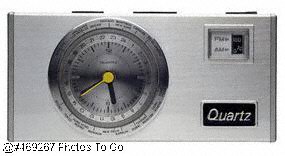 Other sites where The Dusty Road Session can be purchased at:
djangos,
musiclub.sonystyle.com,

bestbuy.com,TWEC.com, MySimon ,
CDnow,
CDuniverse,
frontstage.com,Discoweb.com

(Spanish Site to order CD),
cutemx.com (download), CDworld,
getmusic,
www.discoweb.com (spanish),
cdbanzai, and at other sites (please check Links
Page).
Other radio Stations to call:
KIOS, Omaha, Nebraska


KANU, Kansas


WUMB, Umass, Boston


WFDU, FM 89.1, Teaneck, NJ
101.5 Lite FM, MIAMI, Florida
Ph: 800-469-1015
WRKC, Wilkes Barre, PA
WNTI 91.9FM, PA
studio: 908/852-4545
WESS 90.3 FM, PA
WGLB fm, WISCONSIN
port washington, saukville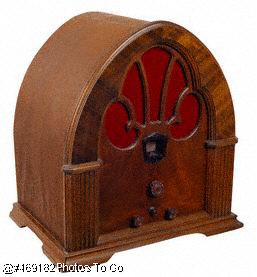 New Hampshire Public
Radio:
91.3FM-Littleton-WEVC
89.1FM-Concord-WEVO
90.7-Keene-WEVN
90.3-Nashua-WEVO
107.1-Berlin-WEVC
104.3-Dover-WEVO
~~~~~~~~~~~~~~~~~~~~~~~~~~~
WMPG 90.9/104.1 Portland, Maine
"Evenin Sun" Dylan Morrow
WBGU, Bowling Green, OHIO
Anne Tracy

More stations to call:
~~~~~~~~~~~~~~~~~~~

Brto Radio, (Holland) "Saloon''/
Radio Rucphen FM,(Netherlands)"Country Express"

WFUV, New York Dennis Elsas,City Folk, Ph: (718)365-9070/
WNYC AM820 Oscar Brand's Folksong Festival,
New York City//

WHRW, 90.5 FM , Binghamton New York (can also be picked up in northern and
central Pennsylvania) folk@whrw.org //

Radio Milo,(Belgium)103.1/

WFMU 91.1 FM New Jersey, Ph:(201)200-9368

WHTG, New Jersey/

WBJB, New Jersey Ph: 732-224-2492/

WERU, Maine,bluehill 89.9,bangor 102.9 Ph: (207)469-6600/
WOR, NY, Memory Lane/

KBCS, 91.3 WA Ph:(425)564-2424/

WKSU,Kent, Ohio/

KGLT-FM 91.9 in Bozeman, translators:89.5 in Livingston:98.1 in Helena (Montana)
Request Ph: (406)994-6483 "americana backroads" Rik James: host/producer Sat.
12PM-3PM/

Fenland Radio,/
(England)Perfect FM ;Manchester, Don Valley FM and Poacher FM in
Yorkshire,Gravity FM in Grantham/
RPEM-FM Costa Brava (Spain)/
Reading Radio FM, Vermont/
JRRI International,
Waterford (Ireland),
RP1 , Texas/

Birch Radio Rochdale (United Kingdom)/

CUR,Cambridge University Radio , medium wave AM, Ph:(01223) 569509, (United
Kingdom)/


Radio 101 FM, Logan, Ph:(07) 3358 5619, (Australia)
(sunday 4-6PM)/

Radio ISA,Isere, Savoie,Ain (France),Tel:04,76,32,89,89, "Country Skies" 8PM,
hosted by Michel Penard/

Radio Gold (Italy) Telefono:39-131-941111/

KTNA,Talkeetna, (Alaska) Ph: (907)733-1700/

KTUH FM,Honolulu,(Hawaii) 89. FM Hawai'i kai, 91.3 FM North Shore, Ph: 808
956-7261//

WCBN-FM 88.3, Ann Arbor (Michigan),
Ph: 734-763-3500/

KZSU 90.1 FM,Stanford, (CALIFORNIA)oakland,san francisco, fremont, gilroy. .
Ph:650-723-9010/

Radio ZUSA (Germany) 88.0, 99.5 , Sonntag 22bis 23uhr, Kuschelmusik
telefon: 0581/9054-0 Uelzen
04131/7813-26 Luneburg //

KVRX 91.7 FM, Austin, TEXAS
request Ph: 512-495- 5879 (KVRX)//

WDCB, (northeastern) ILLINOIS
Ph: 630-942-WDCB//

KSUT, COLORADO,
Durango, Pagos Springs, Cortez, Mancos, Bayfield, Dolores and Ignacio Colorado,
Farmington,Bloomfield, Aztec, Gallup (via KGLP0) NEW MEXICO,90.1,89.5 Durango La
Plata County, 105.3 Farmington, 91.3 Ignacio bayfield, 100.1 montezuma county,
91.9 dolores, 91.7 KGLP//

KUNI, IOWA , PH:319-273-6400,

KUNI fm91/KHKE 89.5 fm,
Cedar Falls, Waterloo, Cedar Rapids, Iowa City, translators to Dubuque 98.7 fm,
Des Moines 101.7 fm, Eldridge 102.1 fm, Quad Cities, Davenport/Battendotf Iowa,
Moline/Rock Island, ILLINOIS at 94.5 FM, KUNY 91.5 FM repeator station, KRNI
1010 AM//

KACV-FM, Amarillo TEXAS, Ph: 806-371-5222

WDET FM, Detroit MICHIGAN, PH: 313-577-4146
~ ~

KVMR, Neveda City, CA